SMARTER BUSINESS, DEFINED BY DATA
Discover Asia's top technology companies and scalable solutions to help you make data-driven decisions to the next level on 11th - 12th October 2023 at Marina Bay Sands, Singapore.
Pinpoint future business opportunities with accuracy, drive competitive customer experiences, and confidently navigate the future of big data, analytics and artificial intelligence.
Our 2022 Speakers Included
Be a part of the community of thought-leaders, data analysts and scientists, and AI leaders from organisations of all sizes and key industries.
Our Conference Themes for 2023 Include: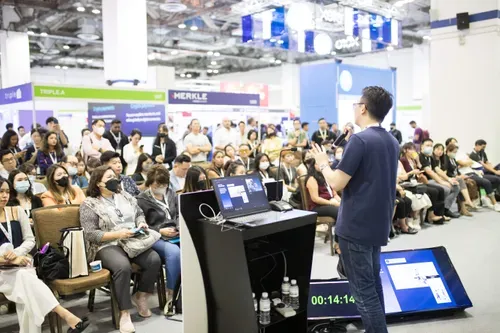 Big Data & AI World Keynote Theatre
Data is the new oil and AI is the biggest trend of the year. The importance of big data and AI in shaping the future of businesses across all sectors has become indisputable.

The Big Data & AI World Keynote Theatre dives into the complexities of harnessing these technologies and unlocking their transformative power.
Get involved in the latest conversations and help shape the strategies that will define our future.
Gain expert insights to unleash the full potential of your data
Discover the tools that empower you to make informed business decisions
Learn how to make strategic investments in AI technologies
Uncover methods to cultivate and support data-driven and AI-savvy workforces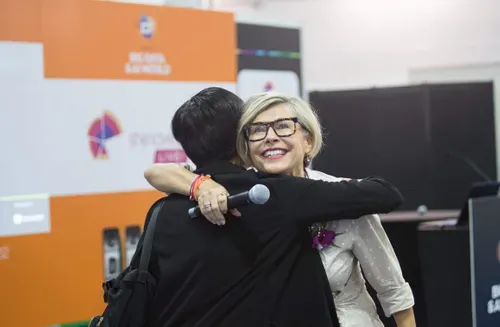 Artificial Intelligence Theatre
AI is a driving force of innovation in today's world. It has evolved from a nascent technology to an integral part of today's digital landscape, driving a paradigm shift across both the public and private sectors.
As businesses strive to stay ahead of the curve, the seamless integration of AI into infrastructures has become a strategic necessity. The ability to delegate monotonous tasks to AI and unlock potential for enhanced efficiency has opened new avenues for industrial transformation across various sectors.
The Artificial Intelligence Theatre is a platform dedicated to exploring the depth and breadth of AI's transformative potential. This theatre highlights the many opportunities available to transform your business.
Advancements in AI: Dive into the world of Generative AI, Artificial General Intelligence, Natural Language Processing, and more. Understand how evolving technologies like ChatGPT are influencing the AI landscape and shaping the future of various industries.
AI Ethics & Responsible AI: It is crucial to address the ethical implications of rapidly-evolving AI. Tackle the timely issues of responsible AI, the mitigation of bias, as well as the importance of transparency and accountability in AI applications.
Deepfakes & Synthetic Data: Get to know the potential risks and rewards of deepfakes and synthetic data. Learn about the latest techniques for creating and detecting deepfakes, and discuss the use of synthetic data for training AI models.
Low-Code & No-Code AI: Discover how low-code and no-code platforms are democratising access to AI, enabling users with no coding expertise to build and deploy AI models.
AiOps & Machine Learning: Experience how AI and machine learning are revolutionising operations in various sectors. Learn how AiOps leverages AI and ML to automate and enhance IT operations.
AI Clouds: Find out how AI cloud platforms provide the necessary infrastructure for developing, deploying, and scaling AI applications. Identify opportunities for how these platforms can help businesses speed up AI adoption and drive innovation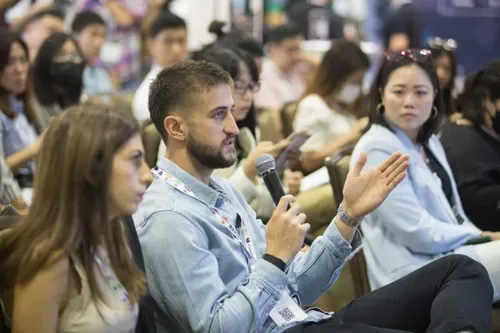 Data Integration & Management Theatre
Your data is growing exponentially with every new tool adopted or employee onboarded.
The value of effective data management cannot be overstated. From optimising operations and driving cost-effectiveness, to fostering product innovation and shaping robust marketing strategies.
The Data Integration & Management Theatre is a forum for amplifying the value of data by showcasing real-world case studies, best practices, and transformative data strategies.
In this theatre, you will find strategies to manage and make sense of your data.
Hybrid & Multi-Cloud Data: Unpick the complexities and advantages of managing data across hybrid and multi-cloud environments. Explore strategies for seamless data integration, migration, and security in a cloud-agnostic world.
Data Fabric & DataOps: Learn about the shift from traditional data management to data fabric, and the role of DataOps in this transition. Discover how these methodologies enhance data accessibility, governance, and insights to accelerate your journey to becoming a data-driven organisation.
Augmented Data Management Trends: Learn about augmented data management and its role in automating routine data management tasks. Understand how this technology can enhance data quality, metadata management, and overall data governance.
Data Migration: Grasp the complex nature of data migration, including the tools, strategies, and best practices to ensure seamless and secure data transfer between systems, platforms, and infrastructures.
Graph Databases: Experience how graph databases can help manage highly-connected data. Learn how these databases can unlock new insights and opportunities in a wide range of applications, from social networking to recommendation engines.
Containers in the Multi-Cloud: Understand the role of containerisation in managing and deploying applications in multi-cloud environments. Find out how they can simplify the development process, improve scalability, and boost application performance.
One Ticket, Access Seven Events.
Big Data & AI World Asia is part of Tech Week Singapore, presented by CloserStill Media, bringing together six other leading technology events: Cloud Expo Asia, DevOps Live, Cyber Security World Asia, Data Centre World Asia, eCommerce Expo Asia and Technology for Marketing Asia.
Your free Big Data & AI World Asia ticket will get you access to all seven events taking place at Marina Bay Sands, Singapore on 11th to 12th October 2023. Be a part of game-changing conversations and a unique movement.