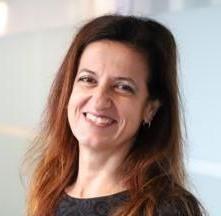 Lorraine Longato
Regional Innovations Experience Leader Digital Transformation Organisation, Innovations Factory
,
SAP
Lorraine joined the SAP with the Procurement Line of Business known as Ariba in late 2014, which is now referred to as the Intelligent Spend Management Function. She is an industry practitioner, starting her career as an Industrial Engineer, Process Specialist, Procurement & Supply Chain consultant and extending to Strategic Advisory services to both State and Federal Governments, including private sector organisations. Lorraine thrives on helping organisations define, capture value, articulate purpose and helps them achieve their goals.
I am an experienced industrial engineer with a supply chain background, strong operational engineering foundation, having qualifications in both disciplines. I have led many end-to-end change initiatives that have resulted in multimillion-dollar savings & operational efficiencies through value adding and collaborations at a National, Regional and Global level I have managed extensive transformations from FMCG to National Government Initiatives demonstrating my commitment to help organisations run better by identifying the right technologies to operate at YOUR BEST and achieve your organisational vision. In the rise of social media and the need to understand the humanisation of disruptive technology, I can help organisations identify, prepare, plan & excel in the digital age.
The skills that I can offer include the identification, creation and execution of innovative technologies, process optimisation, change management structure and strategy, operational implementation planning, project & program management, construction of policy & its implementation, mentoring, leading high-level negotiations and discovery workshops, including speaking on futurist trends and visions. I am also a business owner both in both Industry and technology and have assisted organisations in their own start-up journeys right through to IPO. I am a volunteer for the Smith Family, I'm both a mentor and a director of the SAP Global Business Women's organisation. I am known as a passionate advocate in the areas of equality, empowerment, technology as an enabler. All areas I would love to discuss with you. Having lived and worked in many countries I can offer a global perspective on change. I would love to HELP YOU drive optimisation and simplification across your ecosystem.
Find me on Twitter: @LMLongato or Insta: lorrainelongato
View all Speakers