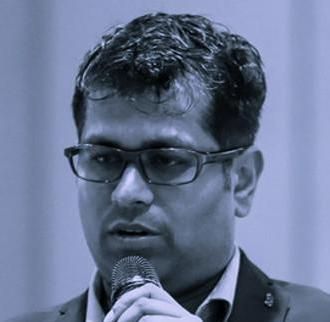 C K Vishwakarma
I am a Senior Business Strategy, and Digital Transformation leader with over 16 years of extensive international experience in solutions architecture, program management, and business process transformation.

AllThingsConnected works with organizations crafting their digital roadmap and journey, and IoT solutions strategy. We also conduct business and technology research and advise senior leaders on how advanced technologies can prime enterprises for the future.
I have been invited and shared insights at 80+ leadership forums, prestigious international conferences. I have successfully led and managed complex System Integration projects, ranging from 200K to 40 MIL USD in industrial IoT, Automation and broadcast & media technologies.

I founded both IoTSG and AllThingsConnected, IoTSG is the biggest IoT and Deep Tech focused Special Interest Group in South East Asia, AllThingsConnected is an end to end IoT project organization based in Singapore.

I am also an adviser to numerous IoT startups, and incubation programs, and an Associate Faculty-IoT at Singapore University of Social Sciences & Republic Polytechnic, Singapore.

Earned my bachelor's degree in electrical engineering from Indian Institute of Technology & master's degree in mechatronics from National University of Singapore. A certified Project Management and Risk Management Professional by Project Management Institute, USA.

I have traveled to Australia, China, Dubai, Egypt, HongKong, Indonesia, Mongolia, Malaysia, Macau, Myanmar, Philippines, Russia, and Thailand for work as well as for personal leisure. Based in Singapore since 2003, and a Permanent Resident since 2005.

View all Speakers