SQUIRRO ASIA PTE. LTD.
Stand: Q22
Artificial Intelligence
Natural Language Processing (NLP)
Unstructured Data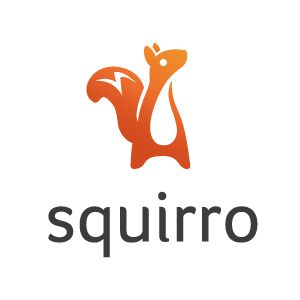 Squirro is a leading provider of Augmented Intelligence solutions for search, analysis and interpretation of unstructured information named "Visionary" in Gartner Magic Quadrant for Insight Engines.
Thanks to its unique technology, marrying AI, Machine Learning and Predictive Analytics, Squirro's solutions deliver measurable results for its customers in the form of revenue and efficiency gains, reduced risks and cost, as well as faster time to market.
Squirro's Insight Engine connects any data source to allow seamless, secure and compliant access.

It makes unstructured data computable and generates relevant insights for user's specific intent and context.

Squirro's user-friendly applications augment existing workflows and provide seamless integration into the existing workbenches in multiple functional areas.
Founded in 2012, Squirro is a fast-growing company with dedicated teams in Singapore, US, UK and Switzerland.
https://www.squirro.com
Address
133 CECIL STREET #17-01A KENG SENG TOWER
Singapore
069535
Singapore