PI.EXCHANGE PTY LTD
Stand: S10
Artificial Intelligence
Data Analytics
Data Science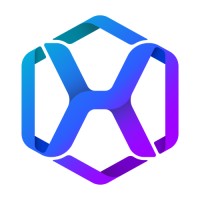 PI.EXCHANGE is a deep-tech company making AI more accessible to everyone, providing solutions to the common AI barriers of cost, complexity, and time.
Accessible AI is possible with the PI.EXCHANGE AI & Analytics Engine, a complete end-to-end data science and machine learning platform.
The Engine is deployable on cloud or on-premises, and usable in a low-code/no-code manner or via APIs for integration with existing systems for complete automation. The Engine helps:
Supercharge your data or engineering teams by reducing time on low-value manual tasks
Empower analysts and business users with a no-code end-to-end AI tool
Overcome the data skills shortage and costly and slow time-to-value of AI projects
Recognising businesses are at different stages of their AI journey, PI.EXCHANGE also offers AI services to cater to and guide every step of the way.
Notable solutions have been developed across functions within the manufacturing/logistics, government, banking, supply-chain, retail, and education sectors.
Address
Level 4, 9-11 Cremorne St
Cremorne
Victoria
3121
Australia