12 Oct 2022
Video Analytics for Any Operation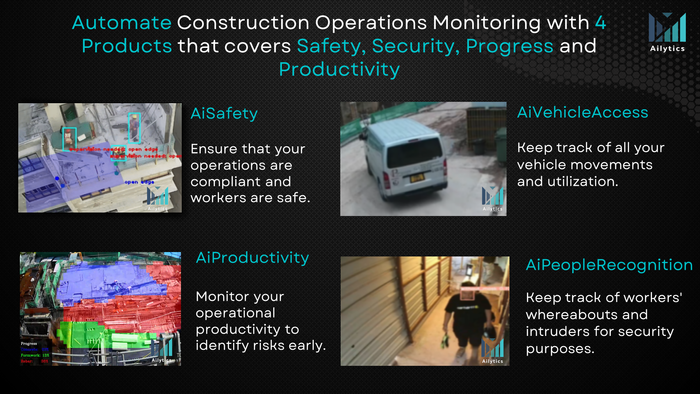 Ailytics helps companies in the construction industry enhance safety and maximize productivity by tapping on existing camera feeds to provide real-time actionable insights of their operations for progress, hazards and risks.
We are annoucing the launch of our 4 new products today.
AiSafety - Ensure that your operations are compliant and workers are safe.

AiProductivity - Monitor your operational productivity to identify risks early.

AiVehicleAccess - Keep track of all your vehicle movements and utilization.

AiPeopleRecognition - Keep track of workers' whereabouts and intruders for security purposes.