13 Sep 2023
SIFT Analytics Group Pioneering Transformation in the Big Data and AI Landscape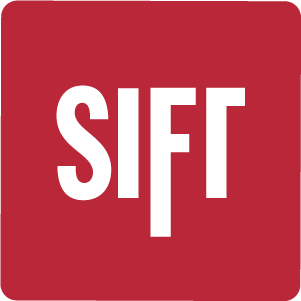 SIFT Analytics Group headquartered in Singapore since 1999, is making significant strides in the world of Big Data and Artificial Intelligence (AI). With a remarkable track record, boasting over 500 satisfied corporate clients across the region, SIFT Analytics is undoubtedly the trusted partner you need to revamp your business analytics journey.
Experience that Counts: With more than two decades of experience under our belt, we bring unmatched expertise to the table. Our teams have successfully assisted numerous businesses in harnessing the power of data analytics to drive growth, efficiency, and innovation.

End-to-End Integration: At SIFT Analytics, we don't just stop at collecting data. We work tirelessly to integrate and govern your data effectively. By providing a comprehensive view of your data landscape, we empower you to make informed decisions and stay ahead of the curve.

Predictive Insights: We go beyond the present to help you predict future outcomes. Our advanced analytics capabilities enable you to anticipate market trends, customer behavior, and potential challenges, giving you a competitive edge in an ever-evolving business environment.

Efficiency and Innovation: SIFT Analytics is committed to helping you achieve the next generation of efficiency and innovation. By optimizing your operations and fostering a culture of continuous improvement, we enable you to stay agile and adapt to changing market dynamics.

SIFT Analytics is more than just a service provider; we are your strategic partner on the road to transformation. Our dedication to excellence and unwavering commitment to your success makes us the ideal choice for organizations seeking to harness the transformative power of Big Data and AI.