28 Jul 2022
Let's solve the difficulty of in-house knowledge management with 'aidoc, an AI knowledge management solution based on document embedding'.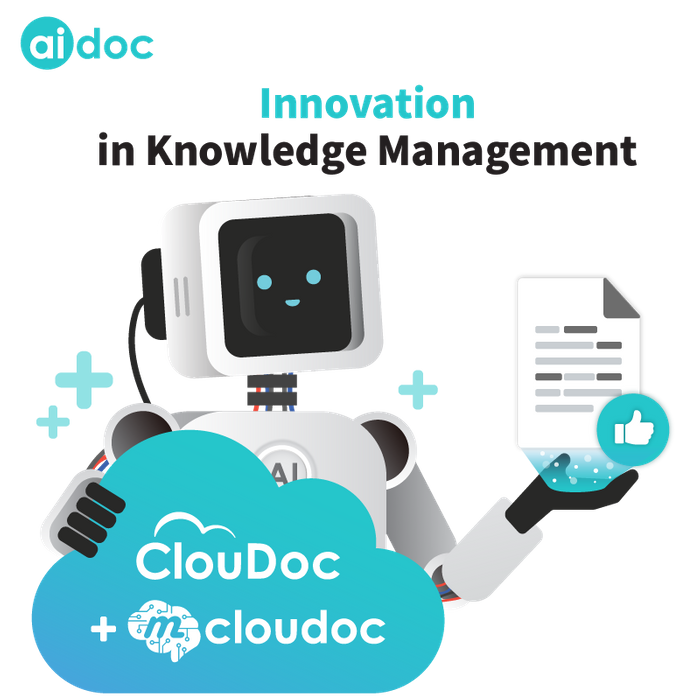 mcloudoc Co., Ltd. will introduce AI knowledge management solution aidoc at stand NO. T32 of Big Data & AI World 2022 held in Singapore.
This year, aidoc, launched by mcloudoc, was developed with the goal of maximizing productivity by managing and utilizing in-house knowledge that has been neglected by companies.
aidoc provides three recommendation functions.
the 'similar document recommendation function' vectorizes content of document and recommends documents similar to those you are viewing.
the 'periodic document recommendation function' automatically recommends the document that you create periodically, such as weekly report, when it times come.
Lastly, when recommending the documents, we promote collaboration by recommending in-house experts associated with the document.
In addition, category organization and classification of in-house documents are automatically performed, and AI manages them on its own without organizing separate personnel or organizations for knowledge management in-house, which can save a significant portion of human costs.
Besides, it provides various functions such as document content search and user profile.
The biggest reason why the introduction of knowledge management solutions has not been successful so far is that human efforts have been essential.
Therefore, it can be seen that the introduction of artificial intelligence in the future corporate environment is inevitable.
In this exhibition, it seems necessary for many companies to visit the mcloudoc stand(NO. T32) to visually check artificial intelligence knowledge management solutions.