11 Aug 2022
Billigence is Attending Big Data & AI World Singapore 2022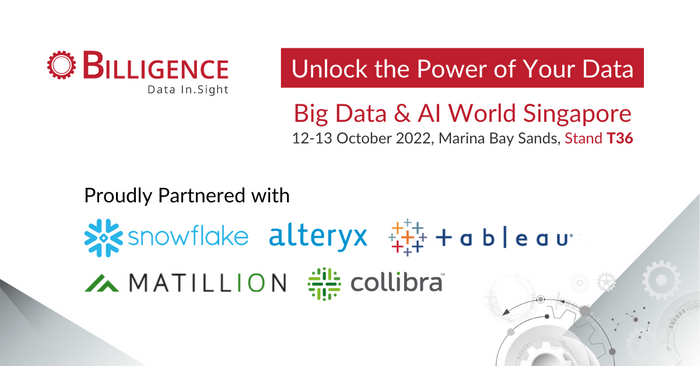 The future of data is the Cloud.
Data is moving to the cloud and we've been helping our clients transition for years already. We anticipate these projects increasing tenfold as the industry accepts clouds for what they are – innovative, easy, secure, scalable and cost-effective.
Come talk to us to learn how they allow you to keep your data in.sight, anywhere, anytime.
Billigence is excited to announce their participation in the Big Data and AI World exhibition in Marina Bay Sands, Singapore, on 12 and 13 October 2022. The Big Data and AI World exhibition brings together data leaders from all industries to share expertise and network. The event aims to help companies become data driven so they can make decisions based on facts rather than assumptions.
Billigence is thrilled to not only be attending the event but to have our consultants & practice leads share insights and capabilities during educational sessions on a range of topics. The Billigence Team looks forward to seeing you, stop by the stand T36!