05 Sep 2019
AI's Action and Impact on the Energy Sector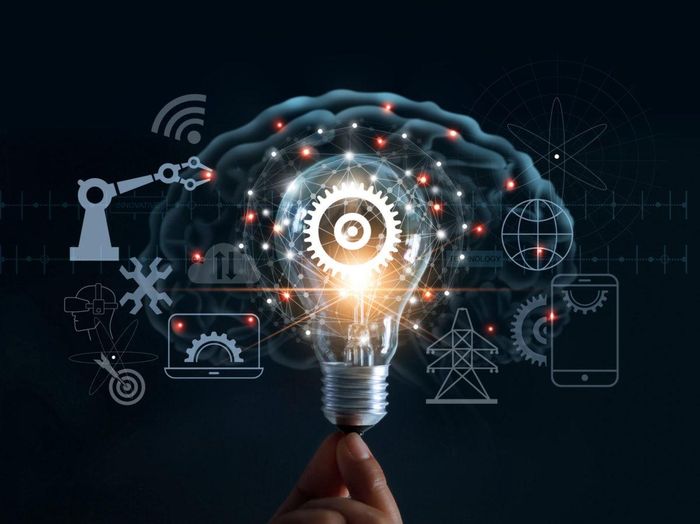 How do we manage the largest machine ever built?
The first time I walked into an electric T&D control center was about a decade ago. With a smartphone in my pocket and a laptop in my bag, I was expecting big things – server racks, large-scale digital visualizations, automated control systems.
What I found surprised me. A handful of people watching a small SCADA screen, a television in the corner playing the news and weather, and a giant paper map of the electric network hanging on the wall, with thumb-tacks to track real-time changes.
I was amazed that the brain behind the electrical grid, the largest machine built by mankind, was almost entirely manual. How was the power sector lagging so far behind?
The power sector is experiencing unprecedented change
Consumer expectations are shifting toward more digital applications and personalized services. Behind-the-meter technologies such as rooftop solar, electric vehicles, and energy storage are increasing grid complexity, while advanced-metering-infrastructure is enhancing the granularity and availability of grid-edge data. At the same time, competition from distributed energy resources is threatening entrenched utility business models and accelerating consumer load defection.
What can players in this changing landscape do to stay ahead?
There are indeed many challenges facing the power sector – but changes in operating models, development of new capabilities, and innovative technologies all offer pathways to competitive advantage.
One of the unique advantages in the power sector is the vast amount of data captured from operations – asset performance data, customer data, advanced metering data, and geographic information – to name a few. Data collection, storage, and analysis is not a novel concept within an industry designed and operated by engineers over decades – but changes in processing speed, storage costs, and analysis techniques are unlocking new pools of value.
In 2017 the Economist broadcast the notion that "Data is the new Oil"1, highlighting the shift in market value from oil majors to technology companies. While the comparison is debatable, it's obvious that data holds tremendous value. Perhaps a better metaphor would be that "Data is the new Crude Oil" – in that data must be processed, packaged, and transported properly before it can deliver real impact.
Power companies often struggle with the adoption of new technologies due to limited risk tolerance and lack of internal data science capabilities. Leading companies are mitigating these challenges by sanctioning innovation programs and partnering with or acquiring external talent to accelerate and build internal capabilities.
Another challenge many power companies face is the integration of new technology with legacy IT and OT. Modern software technology and analytics platforms are more flexible than traditional enterprise software and are able to adapt to legacy IT architecture without heavy customization. This enables companies to rapidly implement, test, and iterate use-cases that drive real impact, with limited investment.
By leveraging data analytics to solve real business problems, leading power companies can quickly prove out use-cases that can scale across the enterprise.
How can Artificial Intelligence be applied?
There are various advanced analytics technologies available to help solve problems in the power sector. The majority of commercially proven applications focus on data-cleansing to organize data or machine-learning / deep learning algorithms for better prediction.
New technology players are leveraging AI to augment the human problem-solving process through their ability to test millions of questions of data in minutes, as opposed to the months or years it could take the human brain. This results in the rapid discovery of hidden drivers and insights behind strategic business problems.
As an example of AI's impact on the power sector, take a large electric utility that was seeing erratic changes in its demand profile due to increasing grid complexity and renewables which resulted in significant financial losses on the day-ahead market. AI served as a tool to analyze their existing data and provided additional data from other lines of business as well as external data sources. In under 21 days, AI was able to identify new insights that were strong predictors of demand during certain hours in the day and had not been previously identified by internal SMEs. These new insights then served as a gateway to developing an updated forecast model, which improved error rate from a baseline of 7% to 2.4% and drastically reducing financial losses. In the long run, AI can continuously find new insights and use those to update the model without human intervention.
There are practically limitless use-cases in the power sector, with financial impact easily reaching into hundreds of millions.2 Some of the more common use-cases with proven impact include asset failure prediction, DER location optimization, customer churn prevention, safety incident prediction, and inventory management.
Companies that develop strong data science capabilities will be able to collaborate with internal business subject matter experts and leverage their data assets to transform the way they operate and capture value.
The future is already here, it's just not evenly distributed
A few months ago, I was back in a control center with one of the leading energy companies in Australia. There were hundreds of people managing the entire network from a centralized platform, and almost every piece of information was digitized. Contrasting that to my experience from a decade ago, I was impressed.
But what comes next? What would the system look like in another ten years? In ten years, instead of majority operators, you will likely see more data scientists; instead of ten user interfaces, you will likely see five; instead of a use-case deployed each year, you may see a use-case deployed each week.
As AI technology continues to advance, it will be omnipresent in all aspects of our life. Just as electricity powers our daily lives, the impact of AI on the energy sector will be profound –driving a complete overhaul in the way we consume energy and in the system as we know it today.
Author: Jim Bullock is an Impact Strategist with SparkBeyond, focused on partnering with energy sector clients to solve complex challenges using data and AI.
The Economist, The world's most valuable resource is no longer oil, but data
Utility Dive, The biggest numbers game in the power sector: Data analytics and the utility community of the future