28 Aug 2023
Aerospike Announces Availability of Developer-ready, Real-time Scalable Graph Database on Google Cloud Marketplace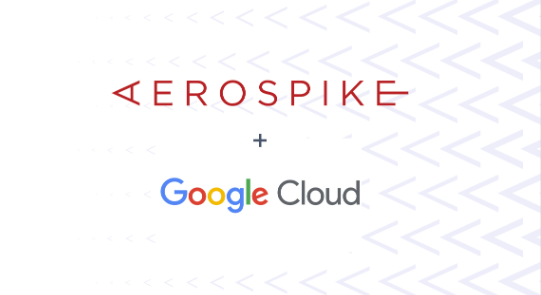 Aerospike Graph delivers millisecond multi-hop graph queries at extreme throughput across billions of vertices and trillions of connections. Benchmarks show a throughput of more than 100,000 queries per second with sub-5ms latency —on a fraction of the infrastructure.
One Multi-model Database Simplifies Operations and Reduces Costs
Aerospike Graph can independently scale compute and storage, enabling enterprises to pay only for the infrastructure required. Additional management benefits and cost savings come from Aerospike's proven best-in-industry total cost of ownership (TCO), which shows that even at the highest levels of scale, Aerospike requires up to 80% less infrastructure than traditional NoSQL, document or graph databases.
The Aerospike Database handles diverse workloads across the four most popular NoSQL data models — key value, document, graph and SQL — in a single real-time data platform. Aerospike's comprehensive approach simplifies data management and delivers efficient querying of data sets across data models, while handling mixed workloads from gigabyte to petabyte scale – in the core and at the edge.
How to Buy
Aerospike Graph is available today through Google Cloud Marketplace. Organizations can also use their committed spend and Google Marketplace credits to purchase Aerospike Graph.
"As businesses increase their use of graph databases for mission-critical applications in the cloud, they need a solution without limitations to growth," said Nirav Mehta, senior director of product management, Infrastructure at Google Cloud. "We're delighted to partner with Aerospike to bring their Graph database to Google Cloud Marketplace, benefiting our mutual customers with consistent real-time performance that scales to meet their current and future needs."
Aerospike enables developers on Google Cloud to now easily write applications with new and existing Gremlin queries. This applies to Aerospike Graph for AdTech, Customer 360, fraud detection and prevention, and other use cases that must operate at scale in real time.
"Companies moving more connected data and mission-critical workloads to Google Cloud require solutions that can scale and perform with large graph data sets," said Subbu Iyer, CEO of Aerospike. "Through our collaboration with Google Cloud, Aerospike has delivered a high-performance graph database that makes it easy to go from start to scale."
Learn About the Power of Aerospike Graph
Try Aerospike Graph now and transform your organization's data landscape. To learn more, attend this session at Big Data & AI World:
Wednesday, Oct. 11 at 11:15 a.m. – 11:35 a.m.
Why today's connected data needs a highly scalable graph database
Speaker: Vikranth Dharamshi, APAC Sales Engineer, Aerospike
Theatre: Data Integration & Management Theatre